YL1-5.08
Pluggable Terminal Blocks
Insulation material V0,
Salt spray test 96 hours,
Preventing wrong insertion,
No Material floolwing,
Multi-function.
Pole 5.08mm
Industry General
Simplicity in design,Efficient use of space.
Plastic case is made by PA66,Screw adopts high precision copper,
With high mechanical properties,wearing properties and corrosion resistance,small shrinkage,non-magnetic.
Imported Plastic

Screw

Conductive Parts

Line Box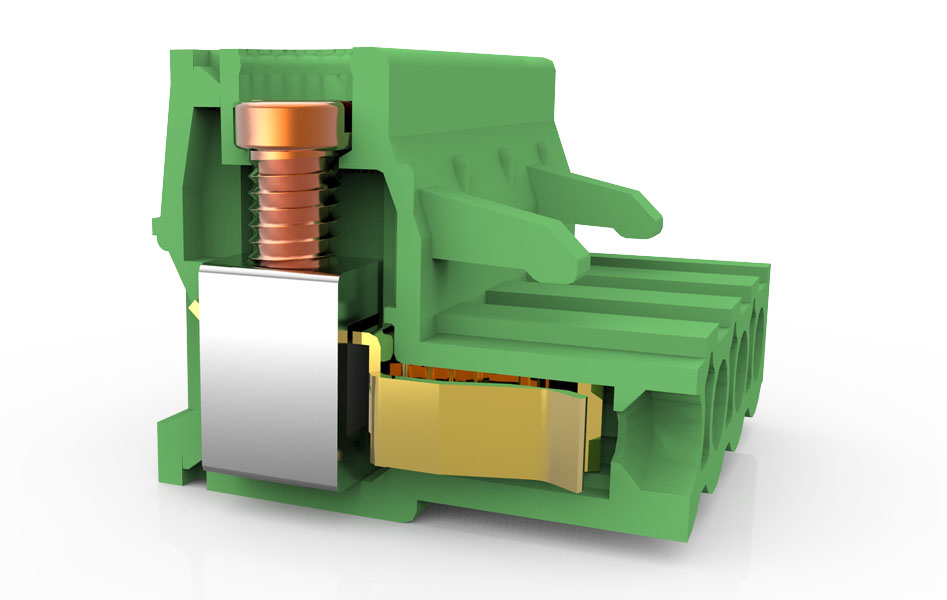 Preventing Wrong
Insertion
Plug-in components:LC20/LZ20.
Such as the same poles,double poles etc.,Unique Plug-in components will maintain terminals' normal operation,
they also can improve working efficiency.

Pluggable terminal blocks can match with all Plug Header Terminal Block in same poles,common solutiongs:
lc/lz1 Series;lc/lz5 Series;lc1/lz3 Series;lc1/lc10 Series...





2-24 Poles,Make Your

Chioce.

We can provide 24 series producs,to make sure your systerm's normal operation.

Personality,Your Bulter Of Terminals' Color.
Besides traditional green,you can choose any color of your products.
Mysterious black?Cool blue?Grand orange?
Tell us your ideas,we would Meet all of your requirements.



Identification System

With numbers,letters,Special symbol,

identification is covering with film or stickers,also can choose inkjet printing.

Prevent vibration in some special Industry,
M3 screw,Spacing of the middle holes is 2.5mm.
Classic:LC1-5.08
Economic:PT1-5.08
Contacts:
E-mail:elinker@elinkercontact.com
Website:www.elinkercontact.com